About us
In 1961, Johann Mair – who was then only 23 years old – founded the company then known as Euroholz-legno, which was headquartered at that time in Nals / Nalles.
That's where he took a lease on a sawmill and began sawing lumber. In the 1970s, the company relocated to Gargazon to enter into a new sector – carpentry. In the following years, the Euroholz -legno company grew to become one of the best carpentry businesses in the entire country – due to its participation in mammoth projects such as the Marmolata and in the Schnals / Senales Valley. At the same time, however, it began trading in wooden track ties.
In 1986, finally, his son Harald Mair entered his father's business. It was during his tenure that the company reoriented in sectors.
The company no longer specialized in railroad ties made of wood, but rather in ties made of concrete, and it expanded its activities in the railroad sector.
In his early 20s, Harald Mair began developing and patenting a unique machine – the M100.
This machine was created for the high-performance processing of concrete railroad ties of all kinds and sizes, anywhere. Our innovation and constant attention to reliability enabled us to advance and lead the pack in this sector.
In 2019, Euroholz–legno was renamed DeconX GmbH.
Videos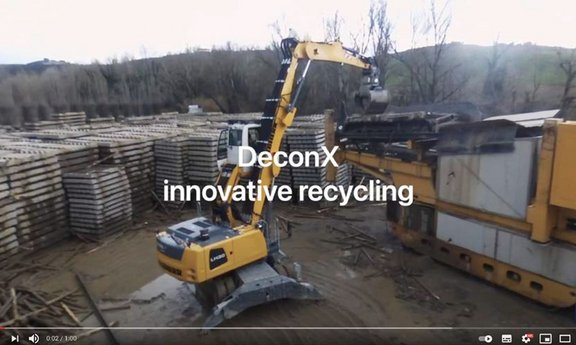 More
A look behind the scenes
See how we transform concrete sleepers into pure steel and ballast.
M100 Railroad tie recycling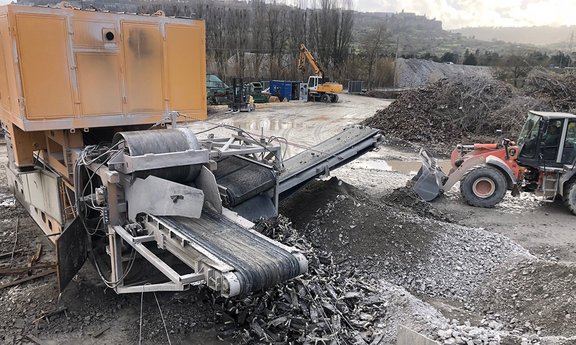 More
From a concrete railroad tie to pure steel and ballast in less than 9 seconds.
Since 1990, our machines have been constantly adapted to the toughest conditions. They've been refined and perfected.
M50UR Deepening of the track bed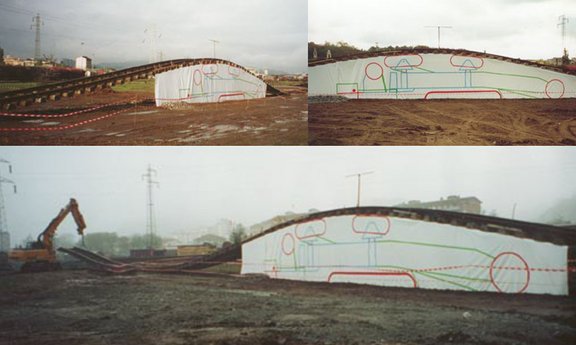 More
The M50UR can work underneath the tracks without a problem.
In the area of the deepening of track beds, too, we have taken the lead in innovation with the development of our M50UR.